A Fresh Harvest for a Historic Farm
In the late 70's, the Westcott Bay tidelands were home to a thriving shellfish operation called Westcott Bay Seafarms, which raised renowned oysters that appeared on menus across the country. Over the years the farm went into steady decline, and was put up for sale as a home site.
Henry Island residents Erik and Andrea Anderson bought the dilapidated property in 2013 with the vision of restoring it to its former glory and honoring its legacy in the San Juan Islands community.
Over the next four years, Erik and Andrea worked to replant the depleted shellfish crops, rebuild and replace farm infrastructure, and make improvements across the property, including a new retail/packing structure and the Net Shed. Today, Westcott Bay Shellfish Co. is one of the few small, family-run aquaculture farms in the San Juan Islands. The soul of Westcott Bay is a philosophy of community and environmental stewardship, and a respect for its unique natural and cultural history. We invite you to come and enjoy our laid-back, friendly atmosphere and experience life on a working aquaculture farm.
Owner
Erik turned in his suit and tie for Grundens and XtraTufs and couldn't be happier in his retirement. With deep roots on neighboring Henry Island, saving the oyster farm is a longtime dream come true for both Erik and Andrea. Free time for Erik is spent fishing, fishing, as well as fishing.
Owner
Andrea's vision of the farm as a place for people to experience first-hand the community and hard work that surrounds sustainable aquaculture farming has exceeded all expectations. With a deeply held belief in giving back, Andrea donates 100% of her profits as an exhibiting artist to charity and educational scholarships.
General Manager
A San Juan Island native, Sam has been working with us at the farm since its early stages of rebirth. Now elevated to General Manager, Sam is the glue that holds the farm together. Usually the first one to arrive and the last one to leave, Sam is finessing the balancing act of life with a new baby girl with his wife Sarah, our farm's bookkeeper.
Farm Production Manager
With a BS degree in Wildlife Ecology (and in process for a Masters in Fisheries Biology), Chas is our resident scientist and quick to correct the inaccuracies in our sometimes not-quite-on-the-mark facts. Born and raised on the island, Chas has returned to the island to raise his young family. We appreciate his brains, but also his brawn, especially when it comes to driving in the augurs for our expanding shigoku lines.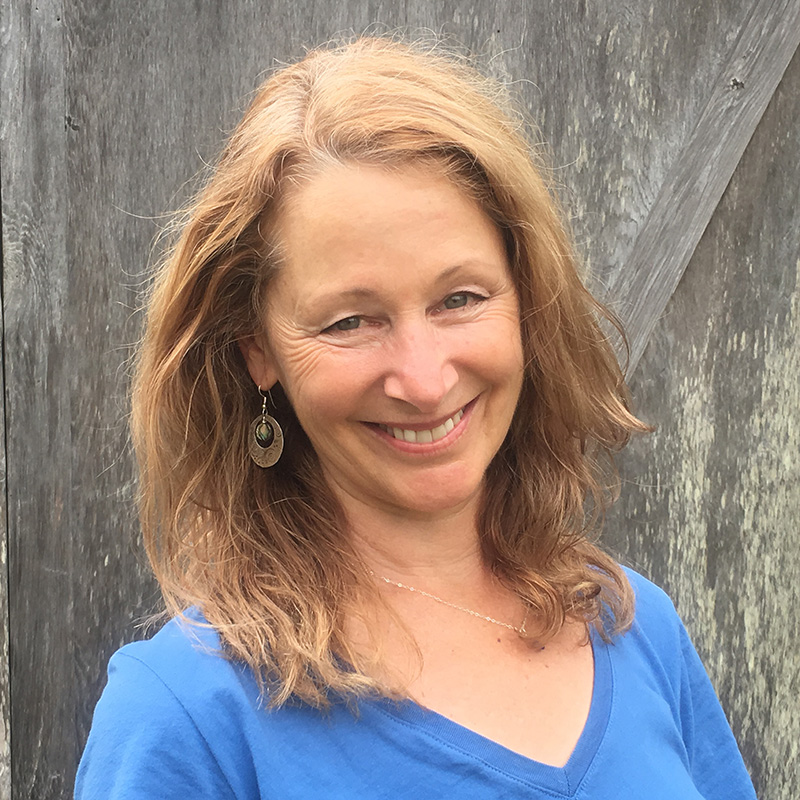 Events Coordinator
Retired from a career in the nonprofit world, Bella made her way into our zany world of shellfish farming. We are grateful to have Bella, with her vast experience in events planning, take on the position of Events Coordinator for our Net Shed.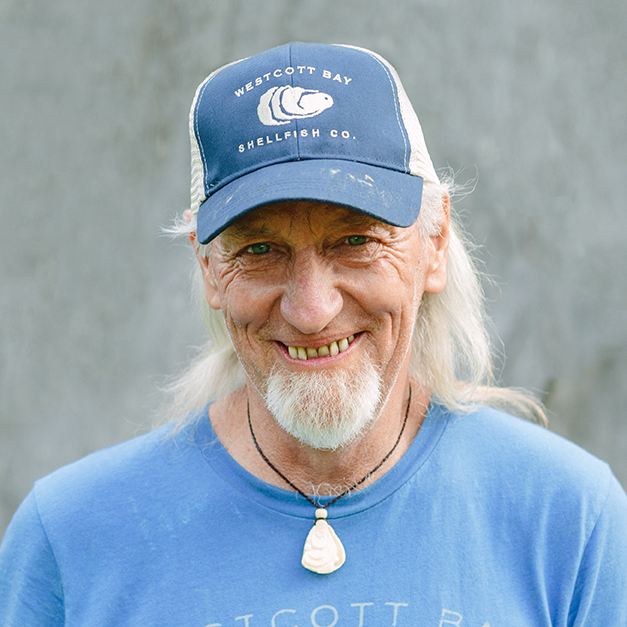 Farm Fixture, Sage, Heart of it all
Frank has been with this farm since its heyday in the 1980's, living through its slow decline in the 2000's, and single-handedly keeping shellfish available to islanders when the farm shuttered. With a deep knowledge and love for the farm, Frank is the heart of this farm. While Frank is on an extended hiatus as he cares for his mom out of state, he is still very present in everything we do.
We are hiring summer retail positions!
20-40 hours/week, through Labor Day. $16/hr + tips.
Send us an email to inquire.